Our Riverside Probate and Trust Litigation Law Office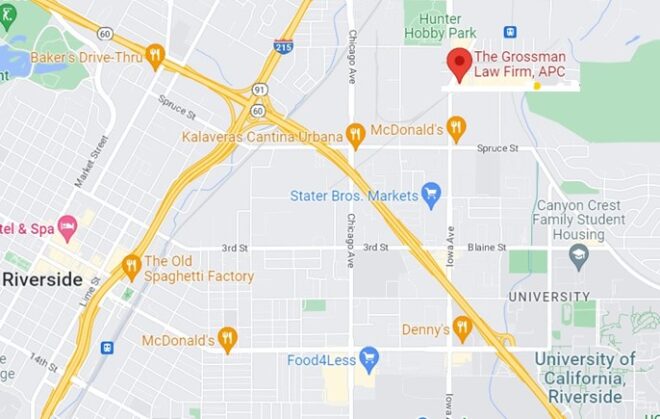 Riverside Office
1770 Iowa Avenue, Suite 260
Riverside, CA 92507
Phone: (951) 683-3704
Fax: (619) 764-4091
Toll Free: (888) 443-6590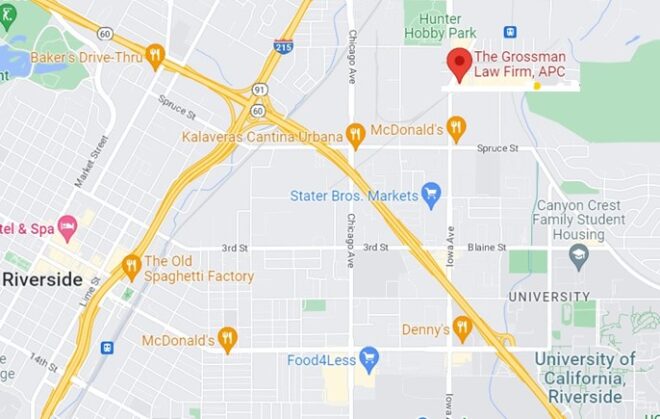 More About Us
About Our Firm
To make meeting with us convenient, we offer appointments by phone or at our Riverside Office or one of our other locations.
After the loss of a loved one, you may find yourself suddenly thrust into the midst of various legal issues. These issues may involve the settling of your loved one's estate, which requires familiarity with the often detailed rules surrounding probate and trust administration in California. Other issues may involve court intervention over suspected fraud, duress, theft, or other activity that is harming the trust or estate. At our Riverside, California office, we can guide you through the process of resolving any trust or estate issue that you are currently facing.
Riverside Office Location
While we are here to help clients throughout California, we know that traveling to San Diego or Riverside counties is not always ideal for our clients. To make meeting with us more convenient, we are happy to offer an additional office locations in Temecula as well. We also offer phone appointments and are happy to work with clients who are unable to travel to meet us via email and phone to provide the best services possible.
Our Riverside office is easily reached from several major routes as well as public transportation.
We are located near:
University of California, Riverside
Hunter Hobby Park
Riverside Hunter Park Train Station
Our office address is 1770 Iowa Avenue, Suite 260, Riverside, CA 92507.
Contact our Riverside Office Today
Regardless of whether you need assistance administering an estate or pursuing a trust or estate litigation matter, it is important to act quickly. Failing to do so could substantially harm the assets of the trust or estate, which ultimately may reduce your inheritance. Contact us today at our toll free number 888-443-6590 to schedule a meeting. We also encourage you to visit us on YouTube, where we offer several helpful and informative videos about trust and estate matters that impact our clients.
Get the Advice You Need
Please fill out the form to the right and we will contact you to schedule your FREE phone consultation with Attorney Scott Grossman.
You are welcome to call our office at (888) 443-6590 to discuss your situation.
After submitting your information, you will get a confirmation email. Then our intake specialist will reach out to you. You will be asked to share details of the situation and forward copies of documents before your FREE phone consultation with Attorney Scott Grossman.